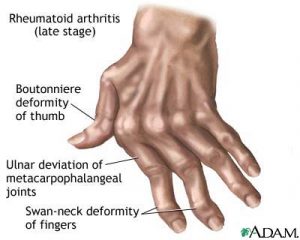 Arthritis/Rheumatism (Aamavata)
The "vata" word in aamvata suggest that it is related to vata disorder. And yes, if there is excess Vata in their bodies, they may be very thin, have dry skin, gas, constipation, bone problems, or arthritis. However, vata is not only the cause of Arthritis, it may be pitta and kapha type.
More than 100 types of rheumatic diseases according to modern concept . Causes are attributed to injury, infection, metabolic conditions, or tumors. In many cases the causes remain unknown to western medicine. Some disorders a related to age, gender,
and climactic conditions (i.e., cold or dampness). Áyurveda also cites causes related to digestive disorders.
Read moreArthritis and ayurveda| Ayurvedic treatment of Arthritis